Author: AL Jackson
Publication: January 2014
When I read it: December 2013
My Rating: 4.5 Stars
Series / Stand Alone: Series
Come to Me Quietly
Come to Me Softly (July 1, 2014)
Buy from Amazon: Click HERE!
Buy from iBooks: Click HERE!
Buy from Kobo: Click HERE!
Buy from B&N: Click HERE!
[quote align="center" color="#999999″]Aleena Moore is content with her life. She has goals and dreams and an easy smile. She also has a secret she holds locked inside.
Jared Holt believes he doesn't deserve to love or be loved. He destroys everything he touches. Haunted by the mistake that shattered his life, he's fled from the memory of that pain.
Jared doesn't know why he's compelled to return, but finds himself drawn back to the place where it all began. The exact place where it ended. When he runs into his childhood best friend, Aleena's older brother Christopher, he agrees to share Christopher and Aleena's apartment while he looks for a place of his own.
Aleena is no longer the little girl Jared remembers from his past and evokes feelings in him he never wanted to feel again. Terrified of destroying her, he fights to keep her away. But her touch is something he can't resist—the touch that sealed his fate.
Their pasts are intertwined and their futures uncertain. The only truths they know are the secrets they whisper in the night.[/quote]
This was my first experience with AL Jackson's writing. Lindsay (as in Lindsay Says) had read and reviewed her others for the site before, and I was always intrigued, hoping to one day get around to reading one myself. When I read the synopsis for Come To Me Quietly, I knew this would be the one for me.
This story was intensely emotional, heartbreaking, honest. The feelings … they left me raw. AL Jackson wrote something of true beauty here. Even through the immense guilt and pain, there was beauty. Jared and Aleena's (Aly) love story was ugly and gorgeous–at the same time. There was hurt and loss, but there was also a lot to be found.
When Jared was sent away six years ago, he took a large part of Aly's heart with him–unbeknownst to him. His reappearance into her life doesn't come out without more heartbreak, but she does feel a piece of that broken heart start to mend–again, unbeknownst to him.
[quote align="center" color="#999999″]"I see beauty and pain. Joy and sorrow. I see the good and I see the bad . . . and I love it all."[/quote]
Jared is deeply damaged. What he lived through–and the guilt he lives with–is unlike what any person should ever have to deal with. Yet he does. Day in and day out. And he feels so alone. Until he runs into Christopher, his former best friend and Aly's brother, in a bar in their hometown. Suddenly, staying with Christopher and Aly, he starts to feel less alone–but that just plagues him more. He feels undeserving of anyone's kindness, forget their love.
[quote align="center" color="#999999″]The girl was like a second's relief amid the insufferable penance I served.[/quote]
Jared and Aly's love story is slow-burning. It builds gradually and secretly. There is no immediate naive-girl-jumps-in-the-sack-with-the-bad-boy moment. And that couldn't have made me happier. What they have is more than that–so much more. There's a history between them that few people in the world get to experience. And because of that, the love they have is that much more intense and sacred.
[quote align="center" color="#999999″]"I don't get to have this. I already told you… you deserve someone who can love you, someone who will be good for you, and you know that's not me."[/quote]
I don't want to give any of the plot away–obviously–so I'm going to leave it at that. It goes without saying, though, that this book is a must read. If you like to experience all the feels in your books, then Come to Me Quietly is certainly for you. Without a doubt. I just can't wait to see what happens next–is it July yet?
25 RANDOM FACTS ABOUT AL JACKSON
1. I'm not a morning person.
2. I don't cook…we eat out almost every night.
3. If I get nervous, I start stumbling all over my words and can barely speak.
4. I'm allergic to nail polish.
5. I'd much rather have a burger than a steak.
6. I've been with my husband since I was 17.
7. I grew up with my grandparents living across the street & it was the best thing in the world.
8. I get motion sickness.
9. I volunteer in my church bookstore every week.
10. I laugh way too loud.
11. I could eat Mexican food for every meal.
12. BUT my mom's spaghetti is my all-time favorite meal.
13. I once got picked to play an extra on Highway to Heaven… when I was eight. But I had to pretend I was dead and I freaked out and wouldn't do it.
14. Gone with the Wind was the first romance I ever read…and I fell in love with the genre.
15. I hate the cold.
16. I like my music hard and loud. I want to hear those boys scream.
17. I must have my coffee…headaches and major grumpiness ensues if I don't get it!
18. I became a mother when I was sixteen.
19. I hate beer.
20. I like to drive fast.
21. I was born in a tiny town in Wyoming.
22. I love margaritas.
23. I'm afraid of heights.
24. I hate flying…it might have something to do with #23.
25. I like to run for exercise.
GIVEAWAY:
Grand Prize: A.L. Jackson Complete Signed Paperback Collection (all six titles) + Come To Me Quietly Poster and swag
Second Prize: Come To Me Quietly Collection, which includes a signed copy of Come To Me Quietly, a Come To Me Quietly poster, keychain, and custom bookmark
Third Prize: A.L. Jackson Fun Pack stuffed full of A.L. Jackson book swag
Fourth Prize: Audiobook Gift Set from Audible.com of The Regret Series (Lost To You, Take This Regret & If Forever Comes)
 ABOUT AL JACKSON: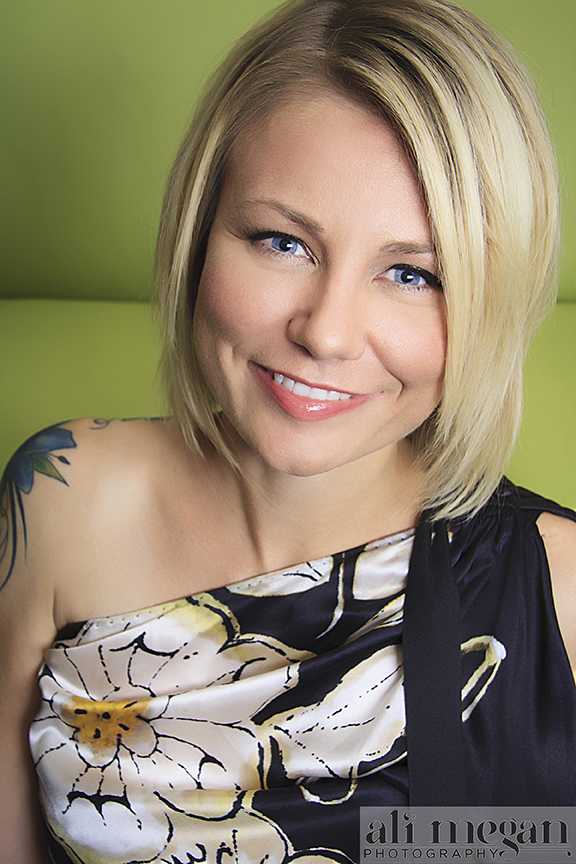 A.L. Jackson is the New York Times bestselling author of Take This Regret and Lost to You, as well as other contemporary romance titles, including Pulled, When We Collide, and If Forever Comes.
She first found a love for writing during her days as a young mother and college student. She filled the journals she carried with short stories and poems used as an emotional outlet for the difficulties and joys she found in day-to-day life.
Years later, she shared a short story she'd been working on with her two closest friends and, with their encouragement, this story became her first full length novel. A.L. now spends her days writing in Southern Arizona where she lives with her husband and three children.
Look for Come to Me Quietly and Come to Me Softly coming soon.
CONNECT WITH AL JACKSON: