Author: AL Jackson
Publication: June 2014
When I read it: June 2014
My Rating: 3.5 Stars
Series / Stand Alone: Series
Buy from Amazon: Click HERE!
Buy from B&N: Click HERE!
[quote align="center" color="#999999″]From the New York Times bestselling author of Come to Me Quietly comes a scorching new adult romance in the Closer to You series.
A second chance at life…
A second chance at love…
Jared Holt never thought he deserved either—until he found both in the arms of Aly Moore. Aly has loved Jared for as long as she can remember, and she's more than ready for the future they're making together. But Jared can't help remembering his own family. And he'll never forgive himself for what happened to them. How can he allow himself the very happiness he once destroyed?
To live a life worthy of Aly, Jared knows he has to stop running and finally put his past to rest. But when he decides to face his demons head on, he encounters more than he bargained for: a dangerous mix of jealousy, lies, and dishonest intentions. When those intentions threaten Aly, Jared loses all control, giving into the rage that earned him his bad boy reputation years before. And he'll fight to protect her no matter what it costs…even if he destroys himself in the process.[/quote]
So, earlier this year, I read Come to Me Quietly, and it was my first time reading and AL Jackson book, and I was smitten. She hooked me with Aly and Jared's story. And I could hardly wait to get my hands on the conclusion. I had to know where it was all going to go. Come to Me Softly wrapped up their story, but not without plenty of heartbreak.
I can't say I loved this story in the same way I did the first book. I just didn't connect to it in the same way, but I enjoyed the journey and getting that closure for Aly and Jared.
The story picks up right where Come to Me Quietly ended, and Aly and Jared have a lot to deal with. On the heels of him taking off, leaving Aly, unbeknownst to him, pregnant, he's got a lot of redeeming to do. With everyone. And he tries. Aly, so forgiving, loves Jared enough to move on and tries to help him overcome his demons. Jared, so in love with Aly, does what he can to ignore those demons.
But, of course, the past always catches up with you. And Jared can't run from his issues any longer. I really felt for both Aly and Jared and what they had to endure, in order to heal. I also liked that, at the end, they were okay, but you could tell Jared still had a ways to go.
I don't think I realized, before finishing the book, that Christopher would be getting his own story! I wanted him to, so I'm really excited to read that! This is a great duo of books about family, love, loss, redemption, and strength, and if you've not read Jackson's work before, it's a great start!
ABOUT AL JACKSON: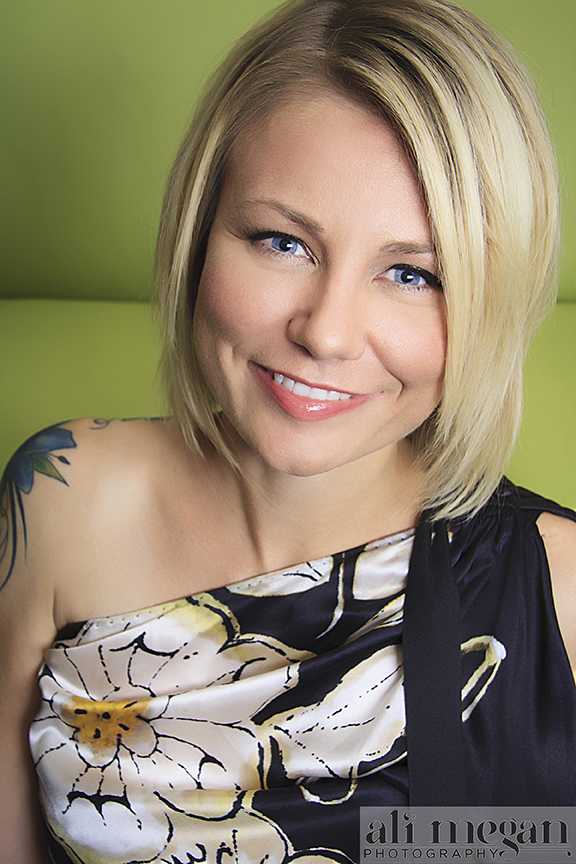 A.L. Jackson is the New York Times bestselling author of Take This Regret and Lost to You, as well as other contemporary romance titles, including Pulled, When We Collide, and If Forever Comes.
She first found a love for writing during her days as a young mother and college student. She filled the journals she carried with short stories and poems used as an emotional outlet for the difficulties and joys she found in day-to-day life.
Years later, she shared a short story she'd been working on with her two closest friends and, with their encouragement, this story became her first full length novel. A.L. now spends her days writing in Southern Arizona where she lives with her husband and three children.
CONNECT WITH AL JACKSON: